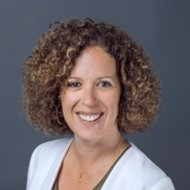 Ammunition management advisory team
Sylvie Bouko works currently as National Capacities Advisor within the Ammunition Management Advisory Team (AMAT). She has joined the GICHD in June 2020, initially as Strategic Planning Advisor. In her current role, Sylvie works closely with the AMAT Head, Programme Managers and Technical Advisors to strengthen the capacities of states and partners in safe and secure ammunition through-life management. With a focus on responding to national requests for assistance and developing tailored assistance packages based on good practice, including the international ammunition technical guidelines (IATG), Sylvie provides programmatic, policy and technical advice, support and outreach.
Prior to joining the GICHD and AMAT, Sylvie worked for Humanity and Inclusion for 13 years in different capacities encompassing Mine Action and Weapons and Ammunition Management, the main one being as Advisor and the last one being as Head of the Arms Risk Reduction Technical Division. Sylvie then worked as an expert Consultant focusing on providing states, practitioners and policy makers with the support they need to protect human safety and security, and to foster sustainable peace and development. The work has taken her to over thirty countries with longest missions in East and Horn of Africa.
Sylvie holds a master's degree in Journalism from Institut des Hautes Etudes des Communications Sociales in Brussels and an Academic Certificate on Interdisciplinary Approach of Children' Rights from Louvain-La-Neuve University. Late 2019, she was validated as United Nations SaferGuard expert on the IATG. She speaks French and English.
Organisation

Geneva International Centre for Humanitarian Demining (GICHD)

Division

Ammunition management advisory team

Unit

Capacities and Methods

E-mail

s.bouko(at)gichd.org

Working Languages

English and French