This National Mine Action Strategy presents the strategic orientation for the Republic of Iraq's mine action programme 2023-2028. It replaces the National Strategic and Executive Plan for Mine Action 2017-2021, builds on...
09/08/2023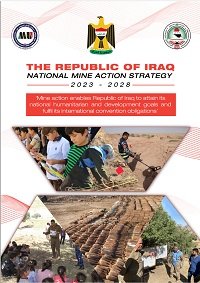 Available in

Arabic, English
This study comprehensively maps the sustainable development outcomes of mine action activities in South Sudan, using the SDGs as an analytical framework. It showcases the contribution of land release, victim assistance, and...
10/07/2023
Available in

English

(GICHD-UNDP)
The GICHD Guide to Ageing of Explosive Ordnance in the Environment seeks to provide a summary of what is known to date on this subject. Building on research conducted by partners in the sector over recent decades, this guide is...
04/07/2023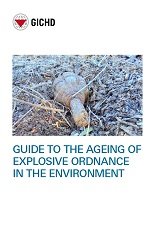 Available in

English

GICHD
In order to improve access to all international mine action standards, a revamped IMAS website is now available. With a refreshed look and feel, better user experience and user-friendly navigation, the website allows visitors to...
09/06/2023
The Digitalised IATG for International Use is an easily accessible and navigable digital database and web application on the IATG with multi-language engagement functions. It allows users of the IATG to navigate this extensive set...
09/06/2023
To promote the global application of the International Ammunition Technical Guidelines (IATG), a comprehensive training package was developed under the UN SaferGuard Programme by AMAT for the use of donor states, beneficiary...
09/06/2023