PPE
All equipment and clothing designed to provide protection, which is intended to be worn or held by employees at work to protect them against one or more risks to their safety or health.
Mechanical
Mechanical equipment used for demining operations.
Detector
Mine detectors are used to locate buried or concealed mines and other Explosive Ordnance, usually by indicating the presence of metal or by giving a signal when they are passed over something different from the ground in the vicinity.
Unmanned Systems
This section includes two main categories of equipment - Unmanned Aerial Systems (UAS) and Remote Operated Vehicles (ROV).
UAS is used in various fields of Humanitarian Mine Action, such as mapping during Non-technical Survey (NTS). Currently, studies are being conducted on the use of metal detectors and ground penetrating radars attached to drones.
Other Equipment
This section includes equipment that is currently used in Humanitarian Mine Action but does not have a separate category. It includes demining tools, demining machine attachments, visual aids, mine protected vehicles, medical equipment.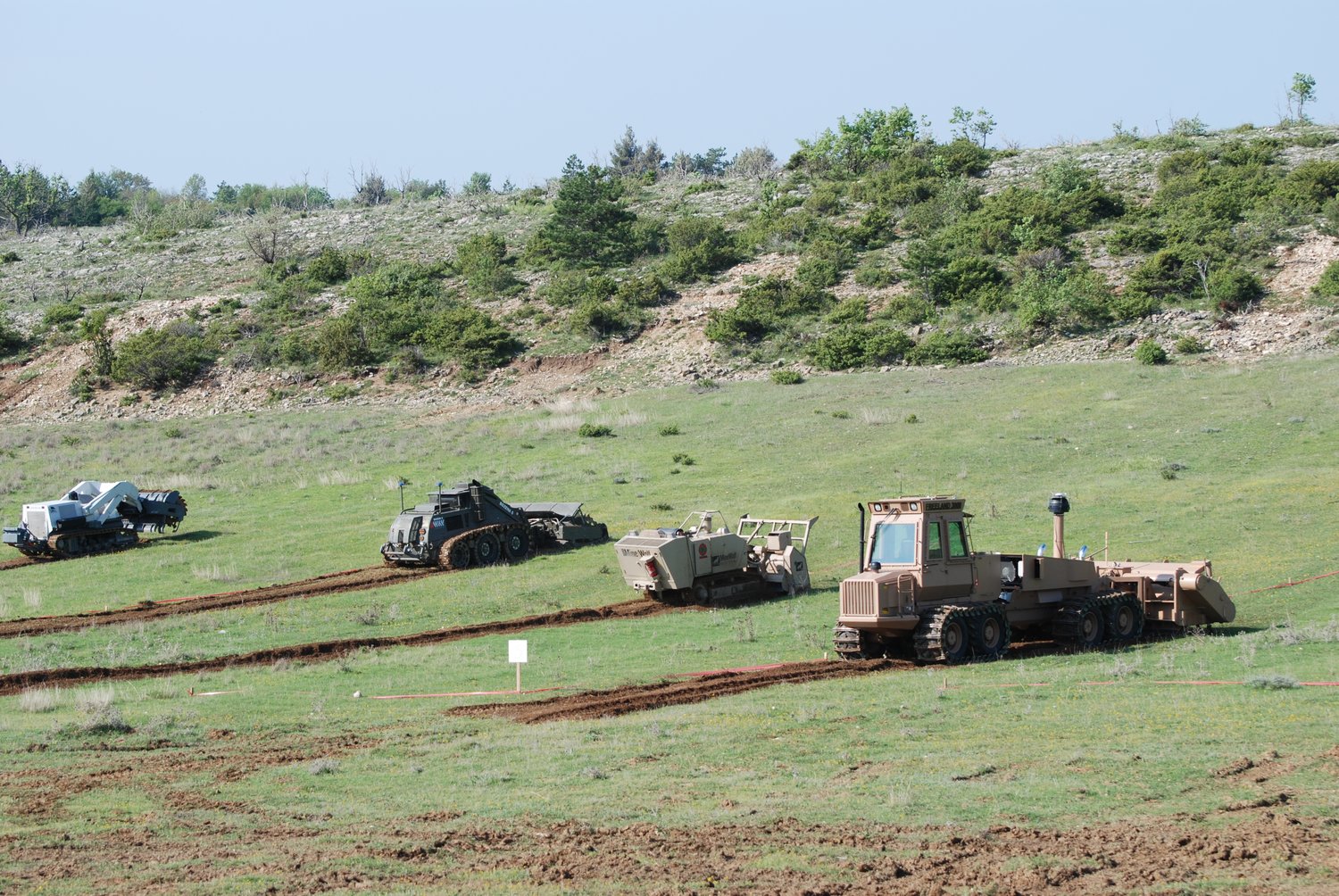 About the equipment catalogue
This catalogue provides a general overview of available demining equipment and enables equipment entries to be easily searched and compared. This catalogue has existed for 20 years: it started as a print edition and was moved online in 2014.
The equipment categories in this catalogue cover the tools currently being used in humanitarian mine action: Detection Equipment, Personal Protective Equipment, Mechanical Equipment, Unmanned Aerial Systems, Robotics, Other.
The GICHD would like to thank the Governments of the Federal Republic of Germany and the Government of Switzerland for their continuing financial support to this publication.