The GICHD Guide to Ageing of Explosive Ordnance in the Environment seeks to provide a summary of what is known to date on this subject. Building on research conducted by partners in the sector over recent decades, this guide is...
04/07/2023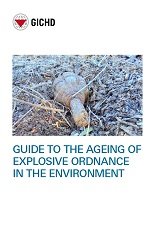 Available in

English

GICHD
The second edition of the GICHD Ukraine Ordnance Guide is intended to provide a basic explosive ordnance recognition guide for qualified EOD operators in Ukraine conducting mine action activities. It may also be used by trained...
22/09/2022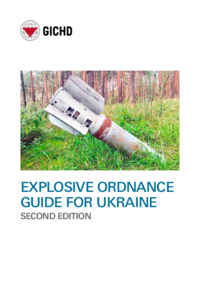 Available in

English, Ukrainian

GICHD
The guide is intended to assist qualified Explosive Ordnance Disposal operators conducting mine action activities in Ukraine. The guide can also assist staff conducting Survey and Explosive Ordnance Reconnaissance work.
One of...
11/05/2022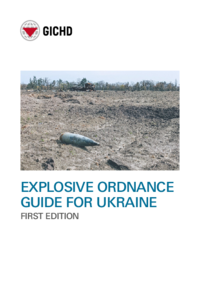 Available in

English, Ukrainian

GICHD
GICHD delivered an advanced level training course on ammunition identification and disposal in Kabul, Afghanistan on 16-29 April 2016. The focus of the course was to build on existing skillsets and improve the knowledge of the...
25/05/2016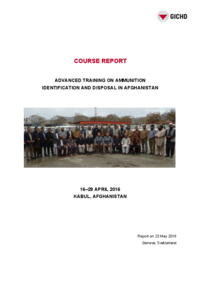 Available in

English

GICHD