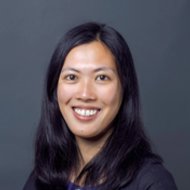 Inclusive Risk Reduction
Céline Cheng joined the GICHD in February 2023 as an EORE Advisor. In this capacity, she provides technical assistance to partners at global and country level, leads the development and delivery of EORE trainings/workshops, conducts research on key challenges identified, explores innovative approaches and provides support to standard and strategy developments.
Céline has worked in Humanitarian Mine Action since 2011 in various capacities with NGOs and the UN in Africa, the Middle East and Europe. In her most recent role, she was Humanity & Inclusion (HI)'s global EORE Specialist, developing and leading HI's global EORE strategy and ensuring overall technical quality of EORE activities at HI. She has also been the NGO co-chair of the EORE Advisory Group.
Céline holds a Master degree in Human Rights and Humanitarian Action from the Paris School of International Affairs (Sciences Po Paris).
Organisation

Geneva International Centre for Humanitarian Demining (GICHD)

Division

Inclusive Risk Reduction

Unit

Explosive Ordnance Risk Education

E-mail

c.cheng(at)gichd.org

Working Languages

French, English