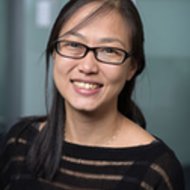 Implementation support unit of the CCM
Elaine Weiss joined the Implementation Support Unit on the Cluster Munitions Convention (ISU-CCM) at the GICHD in April 2017. Her core responsibilities include: assisting the Director and the Implementation Support Specialist in providing support to the CCM Coordinators; maintaining and regularly updating the Convention's webpage and social media accounts under the supervision of the Director and the Implementation Support Specialist; maintaining databases on substantive, technical and administrative matters, including documentation from formal and informal meetings under the Convention; drafting minutes, reports, summaries, etc. from meetings as necessary; working in partnership with the GICHD Conference service in the organisation of CCM conferences, the administration of the sponsorship programmes and the preparation of documents; providing administrative and logistic support to the ISU personnel and liaise with the GICHD administration services accordingly; assisting the Director keep track of ISU finances; and performing any other duties as assigned by the Director on behalf of the States Parties.
Prior to joining the ISU-CCM, Elaine worked as an Administrative Intern at the United Nations Office at Geneva with the Staff Development and Learning Section. She previously worked as Advocacy Officer in Law and Policy at the Women's Aid Organisation in Malaysia. Besides that, she has worked as an Academic (Research and Teaching), Administrative Assistant (Manager), Assistant Pastor and General Counsellor.
Elaine Weiss holds a Master of Human Rights from Curtin University, Graduate Diplomas in Counselling and Theology from Tabor Victoria and Harvest Bible College and a Bachelor of Engineering with Honours 1st Class from RMIT University. She also spent two years auditing courses at Harvard University and participated in a research project at the Carr Center for Human Rights Policy.
Division

Implementation support unit of the CCM

E-mail

e.weiss(at)cmconvention.org

Working Languages

English, French, German, Malay