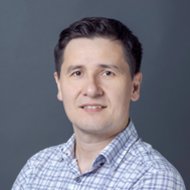 Information management
Erkin Huseinov joined the GICHD in June 2023 as an Information Management Advisor. He provides IM advisory support to National and International partners related to the implementation of IMSMA Core, as well as developing and conducting trainings.
Prior to joining GICHD, Erkin Huseinov worked for Mines Advisory Group and UN Agencies in the field of Information Management. He has been involved in numerous assessment missions, capacity building projects, rolling out information management systems for humanitarian mine action operations and his previous job had taken him to support a number of countries in Africa, South-East Asia, South-Eastern Europe, and the Middle East region.
Erkin Huseinov has a degree in Intercultural Communication from Slavonic University and in Accounting, Analysis, and Audit from the National University of Tajikistan.
Organisation

Geneva International Centre for Humanitarian Demining (GICHD)

Division

Information management

Unit

Team Members

E-mail

e.huseinov@gichd.org