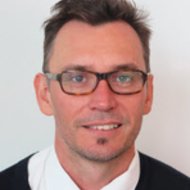 Implementation support unit of the APMBC
Gregory currently resides in Geneva, Switzerland. Previously, he spent 11 years living and working in South East Asia. He has held posts advising Government Ministries of the Lao PDR and Myanmar, UN Agencies, INGOs and CSOs on matters relating to mine action, specifically Risk Education, and Victim's Assistance.
He possess an array of survey expertise covering; Non-Technical survey, Knowledge Attitude, and Practices, as well as community and household socio-economic surveys. He was a member of the Lao Disabled People's Association Project team that successfully advocated the Government of Lao PDR to sign the Convention on the Rights of Persons with Disability.
Gregory holds a Master of Public Health, Flinders University, Australia. His latest publication was the chapter, 'Landmines as a form of community protection in Eastern Myanmar' in the Australian National University's publication, 'Conflict in Myanmar: War, Politics, Religion'.
Division

Implementation support unit of the APMBC

E-mail

g.cathcart(at)gichd.org