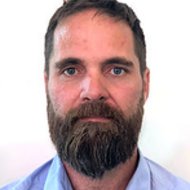 Information management
Henrik Rydberg Joined the GICHD in April 2019 as Advisor, Information Management and is responsible for the development of Information Management standards and guidelines. He is working to improve standardisation of information and data requirements in the Mine Action sector and performs research to improve information sharing and joint analysis with organisations from the wider humanitarian sector.
Prior to joining the GICHD, Henrik Rydberg worked as Information Management Advisor Seconded to the United Nations in various African countries and worked as consultant for the GICHD on projects related to the development of IMSMA Core and IM standards.
Henrik Rydberg followed MA studies in Computer Systems Analysis.
Organisation

Geneva International Centre for Humanitarian Demining (GICHD)

Division

Information management

Unit

Team Members

E-mail

h.rydberg(at)gichd.org

Working Languages

Swedish, English, French