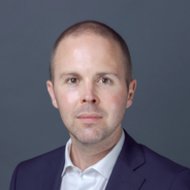 External relations, policy & cooperation programme
Jérémy Repond joined the GICHD in February 2017 as a Policy and External Relations Officer. In this role he provides support to the Director and the Head of External Relations and Governance, including the preparation of conferences, missions, and meetings. Jérémy Repond also conducts thematic research on specific mine action topics and supports GICHD involvement in relevant international conventions and initiatives.
Prior to joining the GICHD, Jérémy Repond was an academic intern at the Human Security Division of the Swiss Federal Department of Foreign Affairs in Bern. During this internship, he actively contributed to the work related to Switzerland's policy in the field of mine action. In this regard, he assisted the preparation of multilateral conferences and meetings related to conventional disarmament and he supported the implementation of the Division's projects linked to humanitarian demining. He was also involved in the elaboration and editorial work of the Mine Action Strategy of the Swiss Confederation 2016-2019. Prior to this, Jérémy Repond did an internship at the United Nations Environment Programme in Geneva, where he launched many projects concerning international environmental governance and involving many actors from the International Geneva.
Jérémy Repond holds a Master's degree in Political Science from the University of Lausanne.
Division

External relations, policy & cooperation programme

Unit

Team Members

Working Languages

French, English, German