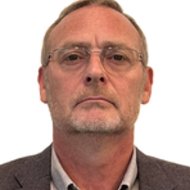 Standards and Operations
Philip Jowett MBE joined the GICHD in November 2022 and holds the position of Advisor for IMAS Outreach & Training. In this role, he acts as advisor to national authorities and international organisations on the purpose and implementation of IMAS providing planning, guidance, and management of mine action programmes. Through Outreach and training Philip disseminates knowledge and best practice to stakeholders for the development of national standards to facilitate mine action activities in a safe, qualitative and effective manner which are aligned to IMAS.
Prior to joining the GICHD, Philip has worked within mine action since 2007 as a consultant and with commercial companies. His work has taken him to numerous countries in Africa, Ukraine, Syria, the Middle East, South East Asia and South Eastern Europe.
Philip is a qualified teacher and a highly experienced EOD, CIED and Search operative, course designer and instructor in the Humanitarian Mine Action Arena.
Organisation

Geneva International Centre for Humanitarian Demining (GICHD)

Division

Standards and Operations

Unit

Standards

E-mail

p.jowett(at)gichd.org

Working Languages

English