Initiated by the GICHD, the Cooperation Programmes are an expansion of Regional Cooperation Programme – RCP that has its roots in the Linguistic Outreach Programme (LOP) dating back to 2006. The Programme was created following a request from the affected states. This request nourished the idea of setting up a common platform – then based on the linguistic commonality – for countries to work together and benefit from one another other. In 2016, Regional Cooperation Programme replaced Linguistic Outreach Programme, thus focusing more on cooperation and the geographical proximity to share experiences in managing and reducing risks from explosive ordnance and to apply international norms and standards. There are three established regional programmes Arab Regional Cooperation Programme and Eastern Europe, Caucasus and Central Asia Regional Cooperation Programme, and French-language outreach programme.
With the new strategic period of 2019-2022, Cooperation Programmes are broadening cooperation from Regional to a wider scope building on the natural organic evolution and progress of the Programme. The Cooperation Programmes work closely and to the benefit of national authorities of affected states and organisations in respective region to strengthen, promote technical knowledge by giving access to terminology, and international standards. This will be in line with the GICHD' strategy notably with Outcome 5 where by Regional Cooperation furthers the exchange and dissemination of good practice and the line service 4 of facilitating dialogue and cooperation.
With a broader comprehensive cooperation model, not limited to regional or linguistic proximity, the Cooperation Programmes will play a key role within the mine action and ammunition safety management in facilitating dialogue, strengthening cooperation and building networks.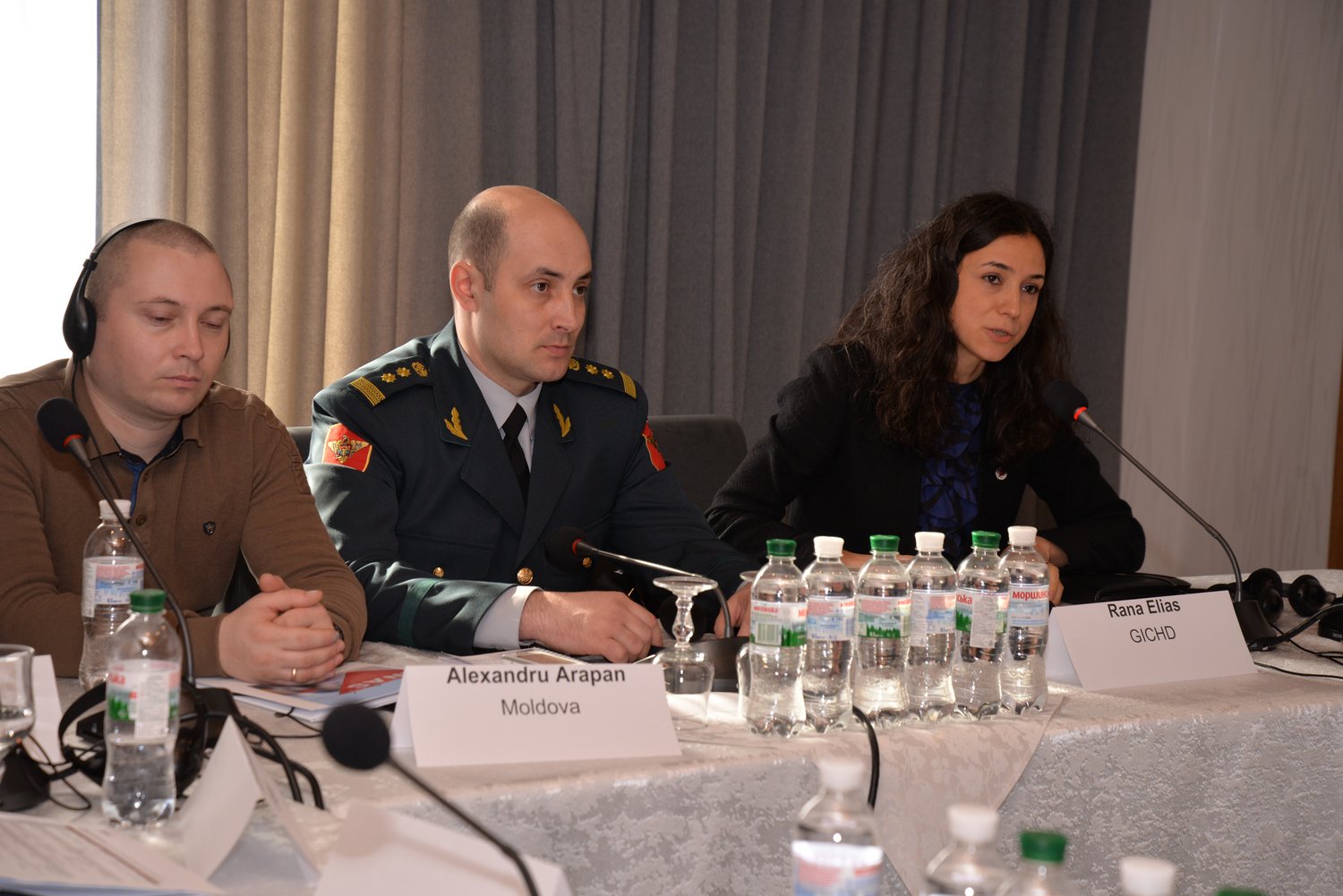 Cooperation Programmes Evaluation Final Report
In 2020, the GICHD mandated an external evaluation for its Cooperation Programmes to assess its ability to facilitate dialogue and cooperation.
The GICHD is pleased that the relevance, efficiency, coherence and impact of the Cooperation Programmes could be confirmed. Stakeholders highly appreciate the initiative and acknowledged that without the programmes, cooperation and dialogue would not exist among national authorities in the relevant region.
Read the full report and GICHD response here :
Arab Regional Cooperation Programme (ARCP)
The purpose is to improve knowledge, exchange experiences and promote best mine action practices throughout the Arabic-speaking world.
Eastern Europe, Caucasus & Central Asia Regional Cooperation Programme (EECCA RCP)
To assist national authorities in building capacities in relevant areas by giving access to material, training and advisory services.
Francophone Regional Cooperation Programme (FRCP)
The purpose is to promote the work of the GICHD within French-speaking countries affected by mines and ERW.
Cooperation Programmes Team