The GICHD Guide to Ageing of Explosive Ordnance in the Environment seeks to provide a summary of what is known to date on this subject. Building on research conducted by partners in the sector over recent decades, this guide is...
04/07/2023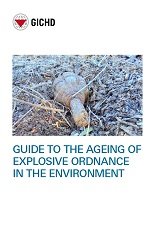 Available in

English

GICHD
Unfortunately your search did not return any results
Suggestions:
Make sure all your keywords are spelt correctly.
Try more generic keywords.
Try less restrictive filters.