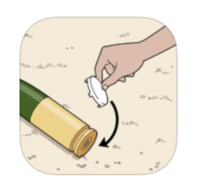 The Ammunition Safety Management (ASM) method can be downloaded as a free App on the Apple and Android stores.
The App provides technical and operational guidance in ammunition management activities compatible with International Ammunition Technical Guidelines (IATG) on the safety and security practitioners, trainers and managers. The App is a component of the ASM method comprising a training package and a series of print guides.
The ASM method can be used as an ammunition site level bridging tool towards achieving IATG Risk Reduction Process Level 1.
This App is intended to be used as a step-by-step operational guide and training aid fo competent and qualified ammunition specialists in the day-to-day running of an ammunition storage area, developing standard operating procedures, enhancing safety and security ammunition stockpiles, and coaching personnel to fill various roles on ammunition sites.
Through its annexes the App also serves as a comprehensive aide memoire for an ammunition expert.
While we continue to develop the App and tailor the content to user preferences, after downloading it from below link, please provide us feedback; your opinion is highly valued.
Downloads
ASM app for iPhone and iPad (iTunes)
ASM app for Android tablets (Google Play)
Posters illustrating the first two phases in the GICHD ammunition safety management method