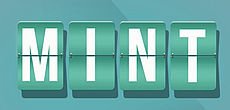 The Mine Action INtelligence Tool (MINT) is an online data analysis and reporting tool for the mine action community. It allows users to connect to many different data sources, be they IMSMA or other systems, and to extract useful and usable information from the data. The tool allows the user to create the following features:
Tables, crosstabs and charts by dragging and dropping data fields in an intuitive way
Reports to meet recurrent reporting needs and automatise the execution of the reports
Digital dashboards to convey key indicators at a glance
The main objective of MINT is to support evidence-based decision-making. It also helps programmes to automatise reports and share data between organisations. MINT has been piloted in two programmes and is currently being deployed more widely.