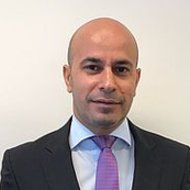 Implementation support unit of the CCM
Emad Al-Juhaishi joined the Implementation Support Unit of the Convention on Cluster Munitions (ISU-CCM) in October 2019 as the Implementation Support Specialist. He provides support to the ISU Director, CCM President and CCM thematic Coordinators in their efforts to enhance implementation of the Convention's provisions. His core responsibilities include: assisting the Coordinators in preparing and convening meetings; assisting the Coordinators in their outreach and bilateral dialogue with States parties and relevant organizations and institutions; supporting States Parties in understanding the nature and extent of their obligations under the Convention; assisting the Coordinators in maintaining a resource base of available and relevant technical expertise within the various thematic areas and enable States Parties to access such expertise. Serving as Acting Director in the Director's absence.
Prior to joining the ISU-CCM, Emad worked for the Iraqi Ministry of Foreign Affairs in the field of Disarmament and was a member of the Iraqi Permanent Mission in Geneva between 2015 and 2019.
Emad holds a Bachelor of Arts in German Language from Baghdad University.
Organisation

Implementation Support Unit of the Convention on Cluster Munitions

Division

Implementation support unit of the CCM

E-mail

e.al-juhaishi(at)cmconvention.org

Working Languages

English, Arabic