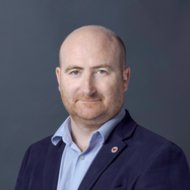 Head of Strategies, Performance and Impact
Rory Logan joined the GICHD in September 2015, he currently works as Head of the Strategies, Performance and Impact Division. The division focuses on cross-cutting issues such as strategic planning, results based management, monitoring and evaluation, training and reporting on results. It is also responsible for designing, coordinating and managing comprehensive country programmes for a selection of GICHD partner countries.
In his time at the Centre he has provided advisory services on a number of key thematic and has previously served Secretary of the International Mine Action Standards (IMAS) Review Board.
Prior to joining the GICHD, Rory managed mine action and weapons and ammunition management operations in South Sudan and Lebanon for NPA (2013-2015), and Somalia (Somaliland), Mozambique, Cambodia, Georgia and Angola for HALO Trust (2008-2013).
Rory has a MA in Peacebuilding from Coventry University and a BA (hons) in Geography from The University of Manchester.
Division

Head of Strategies, Performance and Impact

Unit

Head of Division

E-mail

r.logan(at)gichd.org

Working Languages

English